MIA from 7.10 to 10.10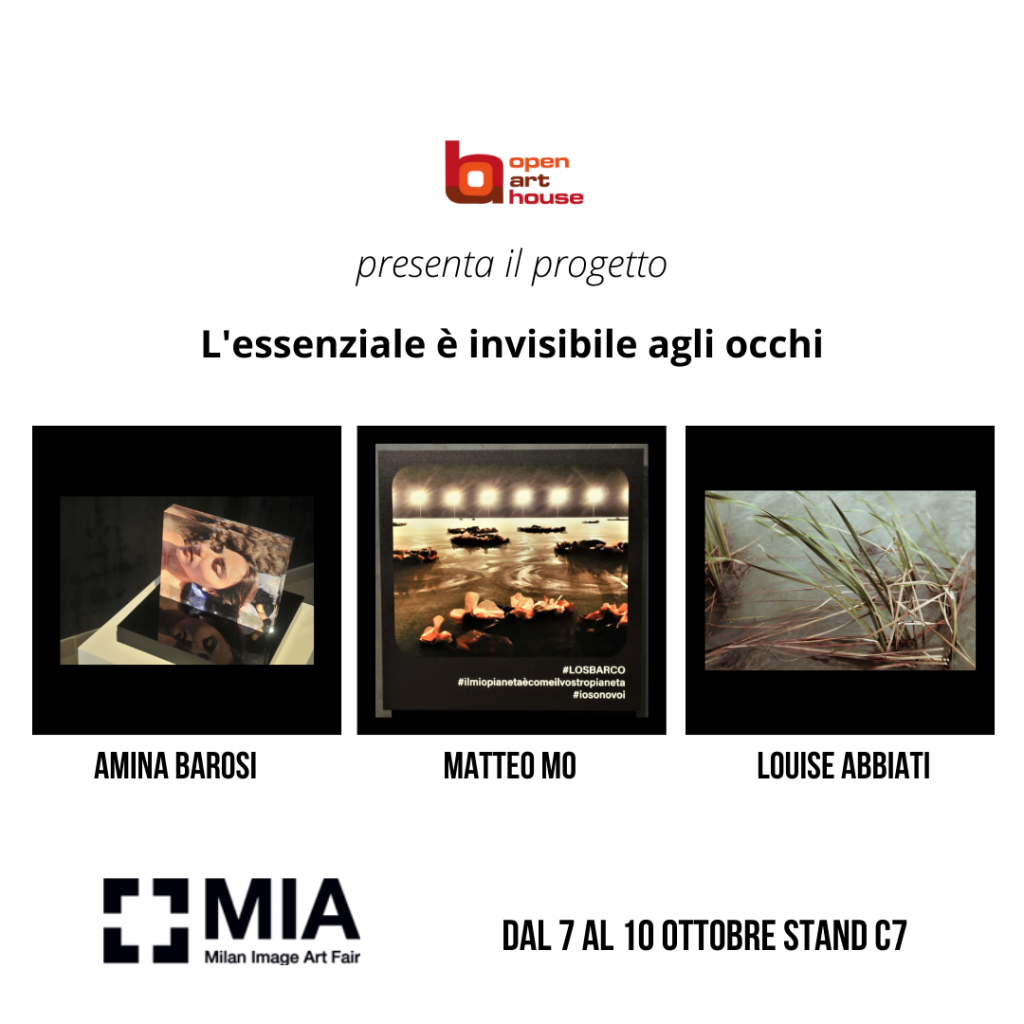 OPEN ART HOUSE presents "What is essential is invisible to the eye."
The project presented at MIA 2021 intends to highlight society's current state of indifference caused by an overload of images which obstruct our sight and ultimately veil our eyes. We find ourselves blind and indifferent at such a crucial moment in time; seeing clearly is the key in making courageous choices. Art, once again, has a vital role in re-educating and shifting our gaze to what is essential by tracing a path towards rebirth.
"It is simple: it is only with the heart that one can see rightly; what is essential is invisible to the eye."
We have chosen three artists and three different projects to represent this condition while also presenting a possible solution. The artworks by Louise Abbiati, Amina Barosi and Matteo Mo though different in nature are interlinked: they all point to the state of our inner space inviting the viewer to treat it as a fundamental act of personal ecology.