discover the artists of open art house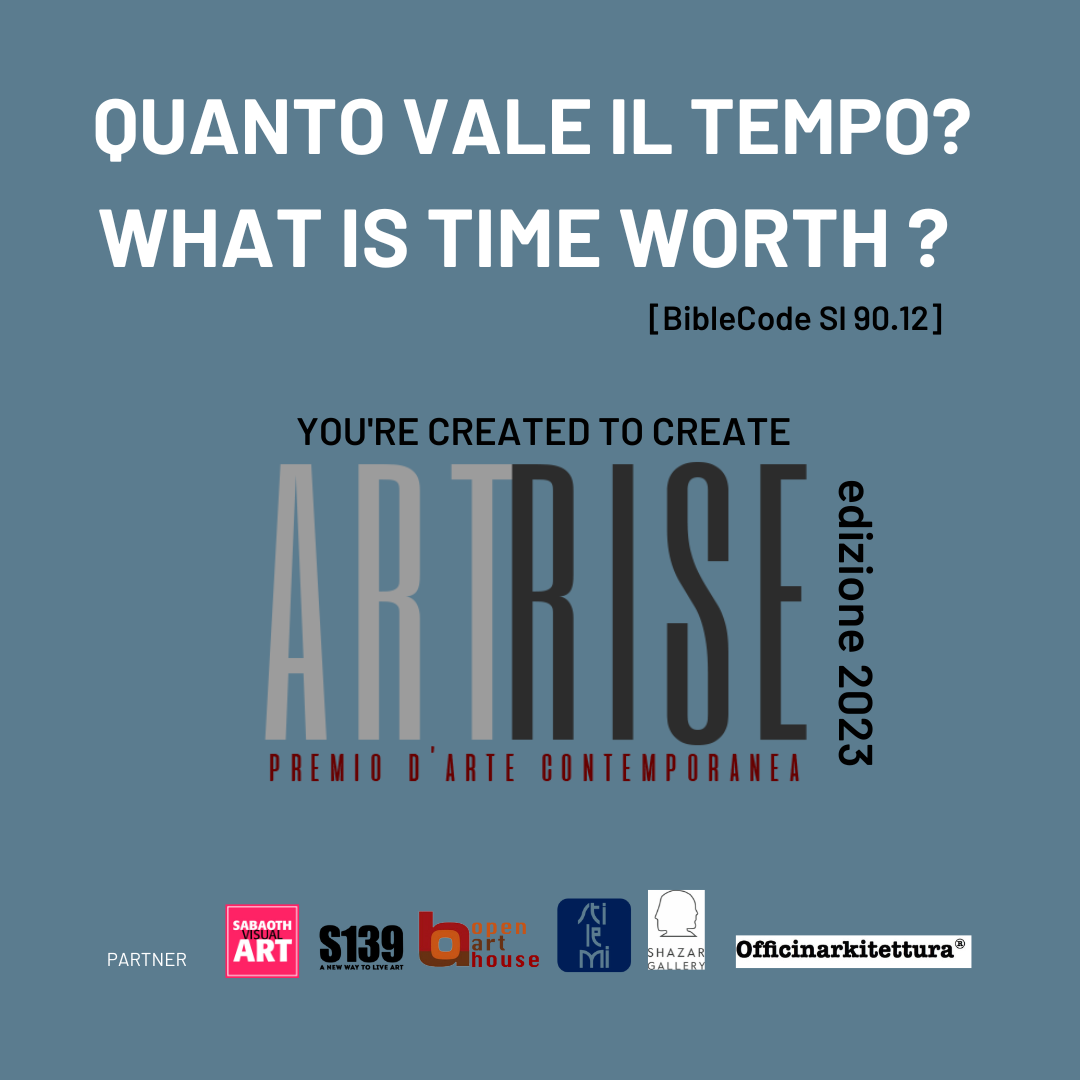 ARTRISE AWARD
It is a biennial themed contemporary art award open to all visual artists over the age of eighteen. Registration opens in March and closes in June. The jury, made up of professionals, selects a dozen works that will be exhibited during the group show at the end of November, during which the winner will be awarded. The prizes are to create a personal exhibition in our gallery as well as the possibility of presenting one's artistic work to the Officinarkitettura srl company for a collaboration that foresees the inclusion of one's works in their "monograph" catalog of wallpapers made by artists.
ABOUT US...
The creation of art is like giving birth. Thoughts and gestures merge and the surrounding energy contributes to influencing its evolution. Warmth and professionalism at the Open Art House have contributed to the development of ideas and their realisation transforming the experience into a unique event.

Exhibiting at the OAH is a special experience. The curator's hospitality was mindful and welcoming both for the artist and people attending the vernissage. The beautiful space and friendly atmosphere made it easy to share ideas and emotions. I am very grateful.

When you are in a home environment you feel looked after and you have more confidence in discovering this: the more you are aware of needing people and abandoning your ego, the more art can fly.

This open house gallery is experienced in hosting and giving value to art. My work was supported and guided with care, fully respecting me as a person as well as my artistic expression. A beautiful experience, with a deep sense of sharing and open dialogue. The Open Art House is a space to discover, to visit, where youGiu can open your heart because this is how an art gallery should work and feel like.

The experience at OAH is something unique: it has the heart of an ancient patronage, a love for human expression that tends towards the Spirit all the while recognising and enhancing the talent of emerging artists.
first gallery house
in Italy
OAH is the first gallery house born in Milan in 2002.
Home as a symbol of the most intimate and welcoming place, where our dreams are born and important and true relationships grow. Where loving people is worth more than loving works.
Support Open Art House
Your active participation, and each type of contribution are important to our business and our growth.
You can share our vision and support OAH in three different ways, that is, you can be part of one or more of the following categories: VOLUNTEER PARTNER MEMBERS
subscribe to the newsletter
Stay up to date so you don't miss the house's activities, exhibitions and initiatives.